Vision & Mission
EPG strategic vision is simply to enable all our children to be the best they can be.
Our mission statements serve as a framework for the achievement of this EPG vision and our EPG values define our operating principles. Our mission statements are:
To provide affordable high-quality education, enabling children to become bilingual lifelong learners and valuable global citizens in a rapidly changing multicultural world.
To build learning communities that are safe, inclusive and collaborative.
To partner with parents to nurture the development of the child, emphasising communication, critical thinking, creativity, collaboration, and compassion.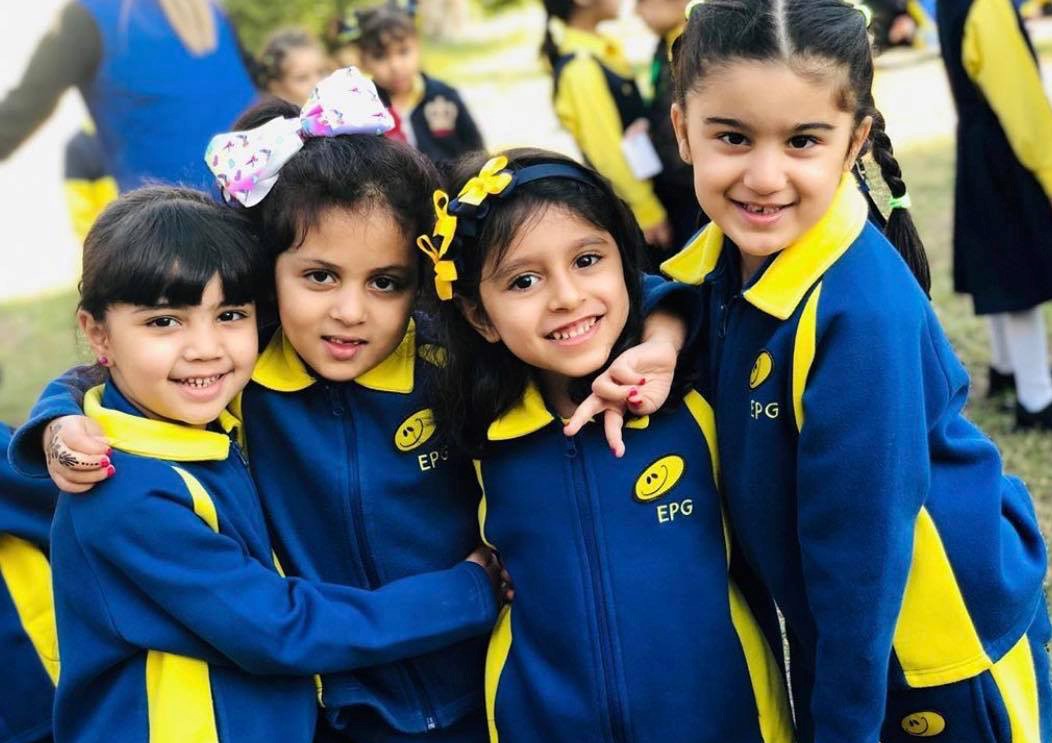 EPG Values
Underpinning EPG vision and mission statements are EPG values which define our behavior and conduct in all interaction with employees, children, parents, partners, and shareholders. Our EPG values are:
To promote care, compassion, honesty, tolerance, trust, and respect amongst the EPG community.
To provide contemporary learning opportunities for all stakeholders, which stimulate curiosity, inquiry, reflection, challenge, and innovation.
To nurture and support all children, so that they achieve their potential in all areas of learning: social, intellectual, physical, emotional and spiritual.
To equip children to become creative and independent thinkers, responsible citizens and lifelong learners.
To provide a broad and balanced curriculum with an emphasis on learning to learn.
To develop and maintain welcoming, child-friendly facilities and environments.
To ensure that all members of the school community are valued.
Meet Our Managing Director
Welcome to The English Playgroup!
Established in 1975 as a family-owned and operated company, EPG has grown into the premier provider of Early Years, Primary and Secondary education in Kuwait. EPG today is positioned as the market leader in the Early Years sector with 27 locations alongside 3 School Campuses in Salwa, Salmiya and Sabah Al Salem, giving over 8,500 children aged 9 months to 13 years the opportunity to be educated with excellent educators making use of the best of facilities and resources, be pioneers on their own and in the society they live in and grow fully with their potentials and talents.
Our core mission at EPG is to enable our children to be the best they can be and empower them to become lifelong learners. We strive to provide rich and meaningful learning experiences that will encourage each student to grow and develop their unique talents and personality for their future.
EPG follows the world-renowned Foundation Stage and National Curriculum for England, which we have carefully adapted to local customs, Ministry of Education requirements, and our fully bilingual approach. The Early Years Foundation Stage (EYFS) sets the standards that all Early Years Providers must meet to ensure that each unique child has the opportunities to interact in positive relationships and enabling environments. The National Curriculum for Schools in England is a balanced and broad-based curriculum comprising KS1 for 5-7 year-olds, KS2 for 7-11 year-olds and KS3 for 11-13 year-olds. EPG has garnered international recognition for its efforts, earning full COBIS (Council of Overseas British International Schools) accreditation for our Schools in Salwa and Salmiya.
Our leadership and teaching family are the backbone of our company. Our programmes are enriched by qualified and experienced team who bring a range of internationally-diverse experiences to our school. We make sure they stay at the top of their fields with our world-class continuing education and training. EPG is a member of City & Guilds, which is an educational organisation in the United Kingdom that develops a national system of technical vocational education. To further support our teaching team, EPG offers qualifications for Level 2-Certificate in the Children's Work Force and Level 3 Diploma in Early Years Education to our Teaching staff. We also offer other training such as EduCare (Online Training Course), BLT-NQT Course and Leadership Development Training to ensure that our staff are equipped with current best practice and skills and we provide the best learning experience to our students.
EPG uses the most current, academically-endorsed methods to ensure that children have fun while learning the skills they need for long-term success in school and in life. We recognise that parents are an integral part of the learning process. Our teachers collaborate with our parents to nurture children into respectful, confident and joyful learners.
Our schools provide a stimulating, creative and welcoming environment. We value the active engagement of children, as we believe all children must have opportunities to work together, grow, play, and explore. Our facilities, which are designed specifically with the Early Years and Primary & Secondary-aged children in mind, are second-to-none and are constantly updated to stay at the forefront of Early Learning, Primary & Secondary education. Classrooms, Libraries, Technology Rooms and Play Areas are carefully-designed so that they have enough space, furniture, display and lighting that are adequate to children's level, and would help boost children's learning and concentration level.
Trips, extended learning programmes, events, and extra-curricular activities for all ages and abilities are also on offer in EPG. A range of extra-curricular activities such as Swimming, Ballet, Karate, Arts & Crafts and Discovery are to be enjoyed in EPG Clubs.
Please feel free to Contact Us if you wish to be a part of the EPG Family. We are confident that you will find your children's time with us rewarding and you will see the best version of themselves.
We look forward to welcoming you and your children at The English Playgroup and EPG Schools.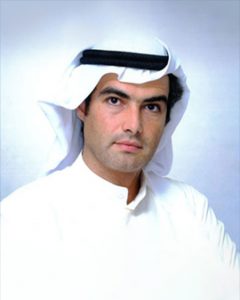 Sulayman Al-Bassam
Managing Director

At EPG, the Early Years Foundation Stage (EYFS) is a play-based adapted curriculum for children from 9 months to 5.5 years. This allows children to explore and learn in an environment that is secure and safe, yet challenging. We understand that this period in a child's life is an important developmental stage when they discover themselves and the world around them. Leadership and teaching teams in branches are dedicated and passionate professionals who embody all the values we teach children.
Aims of the Early Years Programme for children:
To develop skills in spoken English and build a strong foundation of key skills for future learning.
To express their ideas freely through language, Art, Music, and roleplay in both English and Arabic.
To make friends and learn to play cooperatively, and to be sensitive and caring towards others.
To be familiar with simple ICT.
To develop a positive attitude toward learning.
The curriculum is based on the Early Years Foundation Stage that consists of 7 areas of learning and development.
Prime Areas
Communication and Language,

Physical Development,

Personal, Social and Emotional Development.
Specific Areas
Literacy

Mathematics

Understanding the World

Expressive Arts and Design

EPG continues to fulfil its dynamic mission in providing quality Primary & Secondary schools in Kuwait and building the skills and knowledge for pupils to be the best they can be. EPG's growth in the primary school phase in September 2019 is exemplified by the opening of the new EPG School-Sabah Salem, the introduction of Year 6 in EPG School-Salwa and EPG's first move into Year 7 in EPG School-Salmiya. At all stages in EPG Schools, pupils study the mandatory subjects under the Kuwait Ministry of Education curriculum alongside the English National Curriculum, valuing and celebrating the traditions and customs of Kuwait.
Our new school, EPG School-Sabah Salem, is in an excellent location with light, spacious classrooms. In line with EPG's educational provision at EPG Schools-Salwa and Salmiya, Sabah Salem has teaching resources from the UK & well-qualified teachers, and school environment that is warm, welcoming and family feel. Class teachers guide their pupils through their studies in Foundation Stage 2 and Years 1 and 2, teaching the English National Curriculum and the required subjects of the Kuwait Ministry of Education curriculum.
At EPG School-Salwa, the school now has its first Year 6. Pupils study the final year of the Key Stage 2 English National Curriculum, acquiring not only knowledge but also building the skills to apply that knowledge with greater independence in learning, whilst developing their thinking skills. At EPG School-Salmiya, EPG has introduced the first Year 7, which is the first year of Key Stage 3 of the English National Curriculum. Students continue to study the English curriculum at a more senior level, building on the skills and knowledge developed in Key Stage 2. In Key Stage 3, students can expect to be stretched and challenged even more than before in their learning and they feel the difference as they 'step up' from primary school into the first year of secondary education.
As a leading provider of education in Kuwait, EPG values and welcomes the partnership between the school and parents for every child. At EPG we know that each child is unique. At EPG, each child is encouraged and guided at every opportunity to be the best they can be.
AIMS
At EPG, we aim to be the best we can be! We provide affordable high-quality education.
We enable children to become bilingual lifelong learners and valuable global citizens.
We build learning communities and provide safe, inclusive, collaborative environments.
We partner with parents to nurture the development of the whole child
We emphasise communication, critical thinking, creativity, collaboration, and compassion.
We value individual and cultural differences, celebrating Arabic and Islamic values.
Curriculum
Our schools offer the National Curriculum for England. It is a balanced and broad-based curriculum comprising KS1 for 5 – 7 year-olds, KS2 for 7 to 10 year-olds and KS3 for 11-14 year-olds.
This curriculum strives to promote the spiritual, moral, cultural, mental and physical development of children.
It also prepares pupils at the school for the opportunities, responsibilities, and experiences of later life.
Additionally, a full programme of Arabic and Islamic studies reflects the requirements of our host country.
Field trips, extended learning programmes, events, and extra-curricular activities for all ages and abilities enhance the learning experience.
Our learning support programme and Arabic as a foreign language for non-native Arabic speakers ensures access for all learners.
Sabah Salem School
Sabah Salem Block 1, Street 137, Building 479, Pixels Complex
1811811 Ext. No. 504 or 505