Interviews with Our Teachers
Welcome To EPG
Welcome teachers to EPG. We are very glad that you are part of or thinking about joining our EPG family. Here at EPG we strive to bring out the best in all of our learners and look forward to being able to use your skills to improve the quality of teaching and learning in our schools.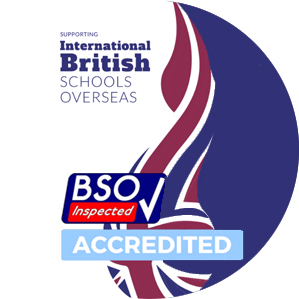 COBIS Membership
In May 2016, The English Playgroup Primary Schools became accredited members of COBIS. Our teachers played an important role in getting our schools ready for the inspection. We have now entered a new phase in our development of teachers, by establishing an NQT programme. For more information about COBIS refer the following link https://www.cobis.org.uk/
EPG provides a competitive package which affords teachers both a comfortable standard of living and the opportunity to save money.
Children at our Early Years nurseries and Primary schools are predominantly ESL students from local Kuwaiti and other Arabic families and working in our schools offers our teachers a privileged insight into Arabic culture.
We are committed to the continued professional development of our teaching staff. We run a formal in-house CPD programme delivered through regular workshops across a wide range of pedagogical topics.
Our reward strategy at EPG ensures that commitment, high quality teaching and potential is recognised, developed and rewarded.
Shared, furnished school accommodation with utilities included.
Annual return flight ticket home.
Opportunity to gain further Teaching Qualifications through National Vocational Training Awards within our Early Years campuses.
Opportunity to complete NQT induction for Bachelor or PGCE candidates within our Primary Schools
Kuwait is a safe and stable country with a high level of political freedom and a fair and independent legal system. Women are encouraged to work, drive and vote, and dress standards at work are similar to any western country. There is no requirement to cover up, as a female.
The Kuwaiti Dinar is one of the strongest currencies in the world as and such offers our overseas employees the opportunity to save for the future. Our salaries are competitive and are reviewed annually based on company and individual performance.
Kuwait is a great base from which to explore the rest of the world. It has an extensive network of flights and destinations across the Middle East, as well as India, Sri Lanka, Thailand and Malaysia.
There is a large and active expat community in Kuwait. A big proportion of this community consists of western teaching employees.
EPG offers Arabic lessons for non-Arabic speakers and expatriates can also take advantage of government Arabic and Islamic cultural programmes through Kuwait's heritage center.
Climate
Kuwait has a continental climate characterised by its dry hot long summers and short cool winters. Dust storms can occur during the summer months. The academic year ensures that children and teachers experience the best of Kuwait's weather.
Staff Accommodation
Typically at EPG, accommodation is a shared facility. Teachers will have their own private bedroom and bathroom facilities and will share common areas, some includes access to the onsite swimming pool and gym. All utility bills are covered by EPG.
Activities
Social life is primarily centered on sports, the arts, shopping, eating out and enjoying the coffee-shop style culture. There are more coffee houses per head in Kuwait than in many Western countries, with most international brands present. Many of our staff members join beach clubs, which offer the use of gyms, swimming pools and the opportunity to soak up the sun in a more private setting. The Coastal positioning of Kuwait allows for an active water sports culture and there are many opportunities available to take advantage of the warm waters. Shopping is another favourite activity in Kuwait. A large range of known brands can be found in many of the indoor (air-conditioned) malls.
Sporting activities are central to most of our overseas populations and all types of clubs exist from Gaelic football to tennis and netball…
Hiring the right people with the right skills at the right time is crucial to ensure EPG is able to deliver its educational pledge to students and operate effectively.
The HR department manages the end to end recruitment process in partnership with our department managers. HR is responsible for managing the selection process, preparing hiring paperwork and managing on boarding procedures.
All external and internal applications are reviewed by the HR team and interviews are arranged for those with suitable qualifications for the roles.  Local candidates will be interviewed face-to-face.  Overseas candidates are typically interviewed via Skype.
Should an applicant be successfully selected for a role with EPG, the following conditions should be noted:
It is essential that EPG ensures new hires are suitable to work with children. For all academic applicants, external reference checking, google check and a valid CRB or equivalent police clearance certificate (less than 3 months old) or current work permit and documentation must be completed before the applicant starts work.
Copies of relevant degrees, experience certificates and other qualifications will be required. For overseas candidates, these will also require attestations from the applicant's home country.
EPG will require 2 professional references, and 1 personal reference as part of our commitment to the safeguarding of our children.
For overseas hires, a medical fitness examination is also required before an applicant can be allowed to enter Kuwait.
During any point in the recruitment process, should an applicant not meet the standards required to proceed with employment – EPG will not be liable for any applicant expenses incurred through the attestation of documents, police clearance fees, medical exam fees or other fees related to the obtainment of the paperwork required to commence employment with EPG.
Referral - Terms and Conditions
Spread the WORD and REWARD Yourself
Referral bonus for every successful candidate:
KWD 150 for Early Years
KWD 250 for Schools
Terms and Conditions:
In order to be eligible for the referral bonus, you need to refer a candidate who hasn't previously applied for a role in our company, and the bonus will be paid after the successful completion of the probation period.
In order to save your time and to be able to attend in a timely manner all the recommendations, we would like to emphasize that, at this time, we are looking to appoint Native English Speakers only.
If you know someone who you think would be a good fit for our company, please send the candidate's updated CV to rabbas@epg.edu.kw for overseas hire, and to hrd@epg.edu.kw for candidates who are inside Kuwait.