0
STAFF
0
STUDENTS

0
CAMPUSES

Early Years
At EPG, the Early Years Foundation Stage (EYFS) is a play-based adapted curriculum for children from 9 months to 5.5 years. ...
Read More

EPG Schools
EPG continues its fulfil its dynamic mission to 'Educate. Pioneer. Grow', providing quality primary schools in Kuwait ...
Read More
Extra Curricular Activities
Vanessa joined EPG in 2018 and is the Early Years Principal where she oversees the quality of teaching and learning, ongoing curriculum development, leadership and management and staffing of Early Years branches. At the core of Vanessa's teaching philosophy lies the desire to find ways to motivate and inspire children. She endeavours to establish safe, supportive and stimulating environments, where children can grow and mature emotionally, intellectually, physically and socially, ultimately meeting their fullest potential to be the best that they can be.
"Children are the heart of everything we do. We have an aspiration for all our children to enjoy their school journey, fulfill their academic potential, and become successful lifelong learners."
Vanessa Temple
Early Years Principal
Our staff share a real passion for working with children. The safety and education of children is paramount and at the heart of everything we do. Our approach to learning is both interactive and innovative and we build positive relationships with children that are warm and kind, and foster a sense of belonging.
Originally from England and studied in the UK, Hanna has a BA in Business and a Post Graduate Certificate in Education. She is a dedicated and forward thinking individual with over 20 years' experience in education.
Hannah is the Vice Principal overall EY branches.
Hannah Paula Corner
Early Years Vice Principal
We firmly believe in building strong relationships with parents. We want to engage with parents to build a shared understanding of the principles of the curriculum, learning goals of the school and our approaches and methodologies we adopt. We acknowledge that parents have a special contribution to make in creating and fostering a positive school setting.
Originally from Colorado in the USA, Crystal have recently graduated with a Masters in Leadership education and has 6 years of experience in shaping the minds of children. As a passionate and inspired educator, Crystal enjoys helping all students and teachers reach their highest potential.
Crystal is the Vice Principal overall EY branches.
Crystal Loch
Early Years Vice Principal
Nancy is an experienced school leader with most of her teaching career having been spent in North Africa and the Middle East. She has 6 years of Middle and Senior leadership under her belt to complement her many years of teaching experience in British Schools. She is a member of the European Council for Independent Schools and obtained both her PGCE and MA in International Leadership from Sunderland University in the UK.
She brings a diverse range of skills and experience to EPG including Pre-school curriculum development, Enrichment Programme teaching, Language school teaching and an eye for interior design.
Nancy Eldars
EPG Schools Principal
EPG schools are places where children are valued, safe and happy. We create a positive and supportive environment for learning where teachers actively model how they would like children to behave.
Paul is passionate about active learning and the development of thinking skills. He continually reinforces learning through self-directed activities, hands-on learning and collaborative work. He teaches children to be independent and to "Be the best they can be". In the classroom children are able to make creative choices in their learning, whilst being supported and guided by the teacher through age-appropriate activities.
Paul has more than 18 years teaching and management experience across all development levels in Kuwait and further abroad.
Paul Ellmes
EPG Schools Vice Principal
I have been a primary school teacher for ten years with 3 years experience teaching in Ireland, 3 years teaching in London in one the UK's largest primary schools and 4 years teaching experience in Kuwait. I have always been very passionate about teaching and inspiring students to be the best they can be. My background is in Science and I have an honors degree in Neuroscience from University College Cork in Ireland. I love sport and have experience in coaching primary school boys and girls in football and basketball. I am very proud to work for EPG and to be part of an educational organisation that is supporting students reach their full potential.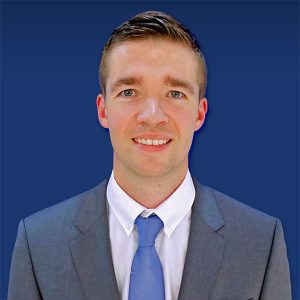 Raymond O' Sullivan
EPG Schools Vice Principal
Jane joined EPG in January 2019 as Director of Standards. Her role is to ensure that standards within the primary schools meet the high expectations of British Schools Overseas and fulfil EPG's vision to be the best it can be. Her role encompasses standards in teaching and learning, curriculum provision, assessment practice, school development and improvement planning, and inspection and accreditation. Jane holds qualifications from Nottingham Trent University, the University of Nottingham and the University of Oxford. She has been a senior school leader in the UK as well as Headteacher of The English College, Dubai and Principal of Cambridge International School in Qatar, an all-through school for pupils from age 3 to 18 years. In addition to extensive experience in school inspection, accreditation and school improvement in the UK and internationally, Jane is a qualified accreditor for British Schools in the Middle East.
''My philosophy is that children are the future. Every child is unique and every child deserves to have the best education. Learning is at the very heart of my philosophy and I strive for every child to have the best opportunities to learn at EPG and be the best they can be.''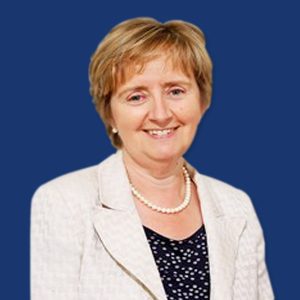 Jane Ballard
EPG Schools Director of Standards
My name is Jayne Singh and I joined EPG in 2014. I bring many years of experience to my leadership role at the new EPG primary school at Sabah Al Salem, where education for our pupils is in keeping with EPG's guiding principles - Educate. Pioneer. Grow. I am passionate about giving children every opportunity to have a great childhood and to grow, thrive and learn. Whether it is in the classroom, leading teachers or as head of school, the purpose for me will always be the same - I believe that every child can learn in their own unique way.
It will be an absolute pleasure to meet and welcome our parents and pupils. I am looking forward to helping our pupils to be the best they can be.
Jayne Singh
EPG Schools Vice Principal

EPG is one of the most successful schools in education where I was inspired with my son in terms of developing his educational and social skills and learning new things daily, helping to build his personality to become a member of society.
Mr. Yahya Youssef AlJumaa
Kuwait

The English Playgroup is really a good school for kids. All the staff are amazing and very friendly with the kids. My daughter is in one of EPG branches and she loves all her teachers and friends. She learns new things every day and very excited to go to school each day.
Mrs. Deena Tareq AlRukhais
Kuwait


My son and daughter have attended The English Play Group for three years.  My kids love their teachers and they get very excited to go to school every morning. They have learned so much, and their vocabulary, reading, writing and social skills are improving remarkably. In addition to the daily fun activities at class, the school holds multiple events throughout the year that involves parents participation, which is a great opportunity to interact with my kids, the other parents and the teachers. It's really great to see my kids having fun with their friends. The teachers and staff are very professional, friendly, cooperative and caring. They are very keen on keeping the parents involved by giving constant feedback and tips in order to improve the kid's progress.
Mr. Mustafa Nasser Al Furaih
Kuwait